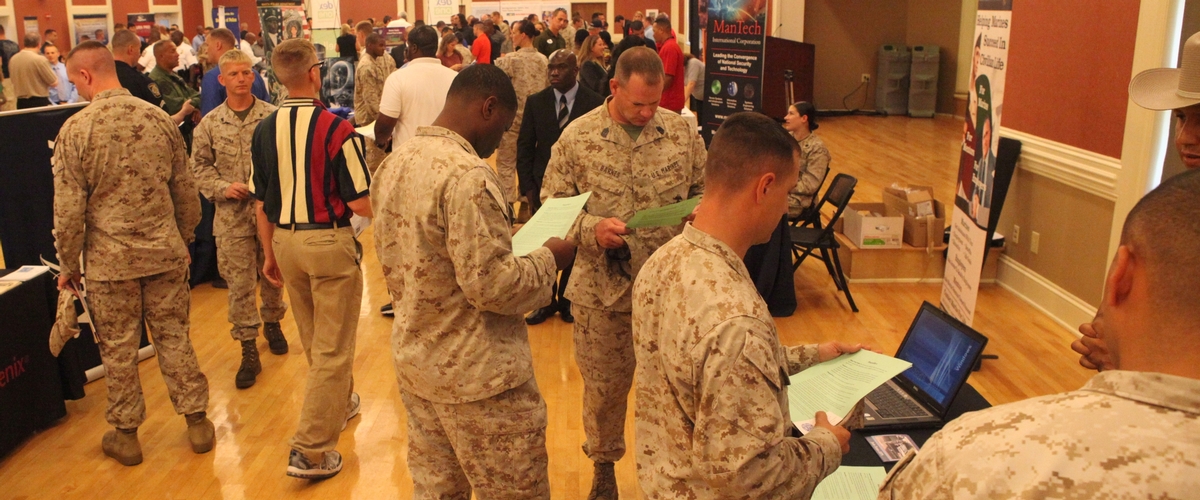 ---
What can the Marine For Life Network do for me?
Did you know that 80% of jobs are found through networking? Marine For Life connects transitioning Marines, Veteran Marines, and Marine family members to employment resources and to other associations, such as education and community services that aid in career and life goals outside of military service. We facilitate networking through two lines of effort: virtual and face-to-face communication.

How does the Marine For Life Network do that?
Virtual Network: Connect with the Marine For Life Network on LinkedIn, over 3,500 strong and growing daily. Marine For Life Network has four regional groups, allowing us to provide targeted resources, employment opportunities, and networking near you. To connect, start by setting up a profile, begin networking, and use the personal and professional connections of our Marine Corps Veterans in the community. Don't forget to like us on Facebook and check out the new website!
Face-to-Face Network: Focuses on connecting you to our field staff. We have four Regional Network Coordinators and over 50 Marine For Life Representatives who will help you build relationships and provide you with the opportunities to network with employment, education, and community resources in your current area or the area where you plan to move.

How do I connect with Marine For Life Network?
You may email m4lops@usmc.mil or call 866-645-8762 and an Outreach Specialist will provide you the tools to make the first steps towards employment and educational resources. For more information, click here.