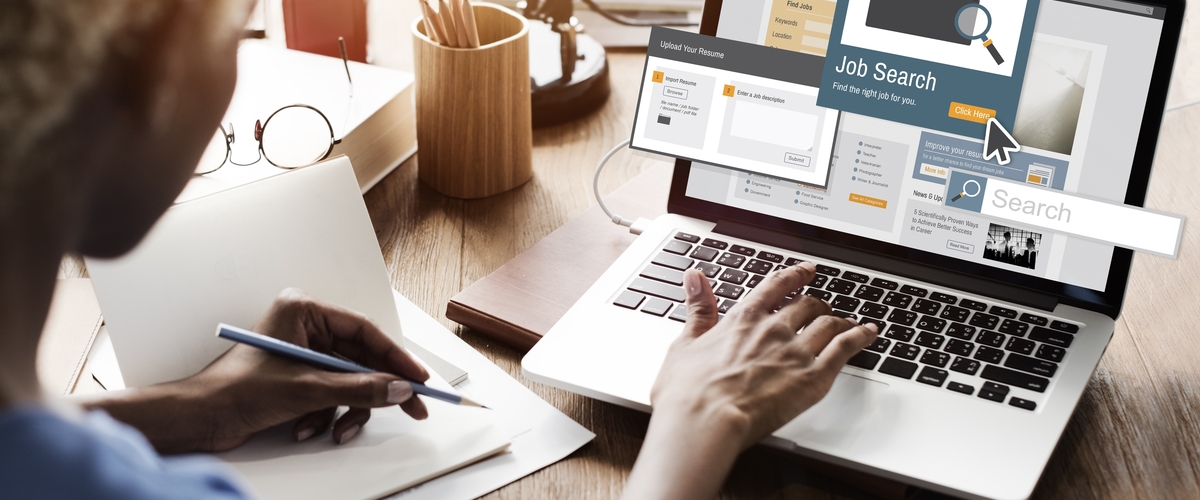 ---
Are you ready to begin a job search? This might be the perfect time to focus on it, as people are still urged to follow the COVID-19 pandemic guidance and stay home. Learn how to hit the job market running and be ready to make an impact!
Several important aspects of job hunting include:
Writing your cover letter
Preparing for a career fair
The job search process can be daunting, but doing some initial research can be helpful in the process. You can use the information you gather to tailor your resume, write your cover letter, determine your interview questions, or figure out what to emphasize or de-emphasize during your interview. This information can also help you prioritize your career fair activities, expand your network (in a targeted fashion), and maybe even decide whether you even want to pursue employment with the organization.
Not sure where to start? Use this checklist of criteria to research around:
Select an employer (from a specific job announcement, from the career fair list, from your list of organizations you might want to work for, or wherever)
Find the employer's LinkedIn page and posts
Find the employer's website
Find the employer's other social media profiles and posts
Find an article written about the employer
Find a mention of the employer on social media
Find a review of the employer on Glassdoor or Indeed (or a similar website)
Find one or more people in your network who have a connection to the employer
This employer research can help you get more familiar with the organizations you're interested in working for. Some things to look for might include:
Whether the organization is explicitly military friendly and might be specifically targeting transitioning Service members, Veterans, and/or their spouses for employment.
Whether the organization's values align with yours (or not).
How the organization treats their employees.
What language they use to refer to the work in your field. You should consider incorporating the same vocabulary in your interactions with the organization including your cover letter, resume, and interview.
A connection you have to the employer, like an acquaintance that works there. You could reach out to any mutual connections and ask questions like:

What is the employer looking for?
What problems are they currently experiencing or have they experienced recently?
What impact might that have on you, if you become an employee?
Who is the hiring manager for this position or the supervisor for this person?
Searching for more in-depth assistance with cover letters? Contact your installation's Family Member Employment Assistance or Transition Readiness staff and ask the Marine for Life Network on LinkedIn. For more job search tips, follow Marine for Life on Facebook, Twitter, and LinkedIn!