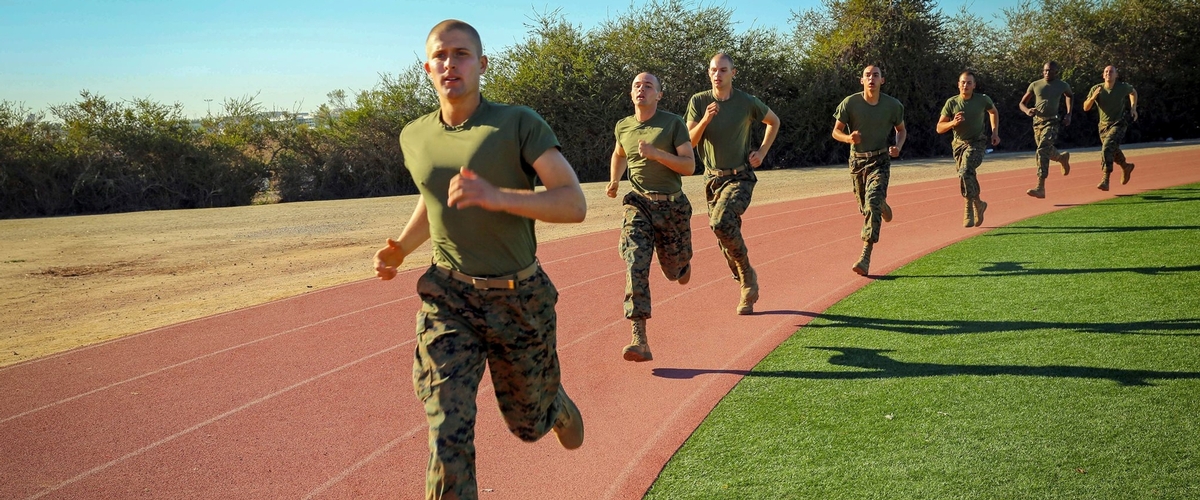 ---
May is Physical Fitness Month! With gyms and workout facilities closed, health and nutrition are more important than ever, and your regimen doesn't have to suffer. You can stay combat ready during Physical Fitness month with your Semper Fit team.
Although COVID-ual Physical Fitness Test (PFT19 has canceled the ann), it is still critically important for Marines to maintain their physical fitness, both to support resilience against the COVID-19 virus and to keep our Corps ready for the next fight.
Throughout May, MCCS Semper Fit will be observing Physical Fitness Month with the goal of helping Marines maintain their physical fitness and combat readiness during the COVID-19 crisis. To kick off the month, MCCS Semper Fit wants to help Marines stay fit while they stay safe with the new HITT at HOME Workout of the Day!
Semper Fit's High Intensity Tactical Training (HITT) Program offers a free, daily Workout of the Day on the HITT Facebook page. To help Marines stay fit for combat during the COVID-19 crisis, the HITT Program launched HITT at HOME - a new-and-improved Workout of the Day series intended to be completed with little-to-no equipment. These workouts are created by Semper Fit's expert HITT Coaches from across the Corps and are designed to give Marines functional, effective workouts.
Follow the HITT Facebook page to start HITT at HOME!
For more resources on health and nutrition, contact your local Semper Fit Human Performance Program (formerly Health Promotion Program).