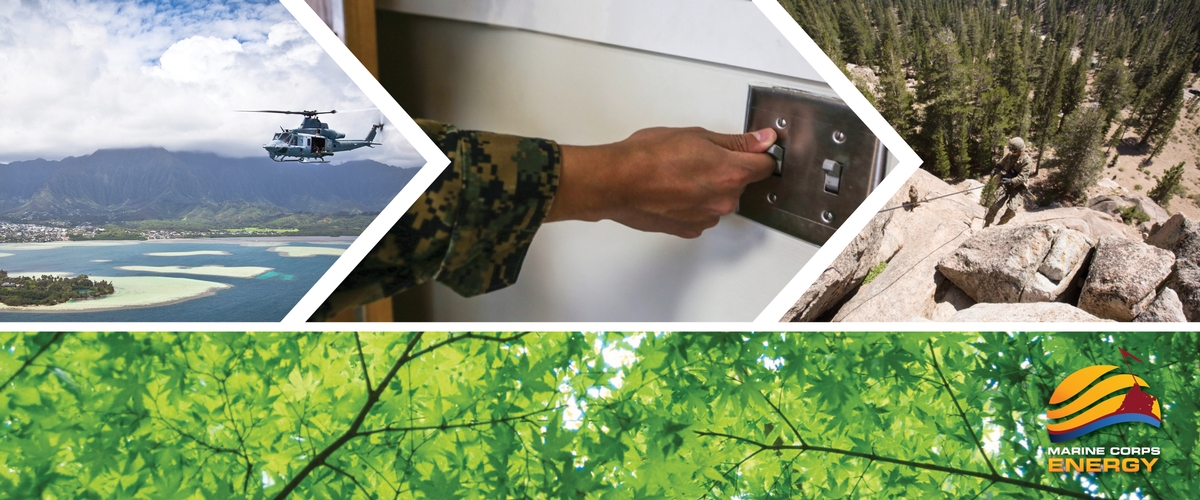 ---
Earth Day, celebrated worldwide on April 22, is a time to raise awareness for environmental issues and to reduce our impact on the planet. Climate change is already impacting our planet- we've experienced more volatile, severe storms, increased stress and instability in vulnerable nations, and water and resource scarcity – all potential challenges to the Marine Corps.
A healthy environment is a safer, more stable environment, which helps to increase mission readiness. In the 2014 Quadrennial Defense Review, the U.S. Department of Defense addressed climate change as a challenge to national security. The report noted that impacts of climate change have the potential to increase the frequency, scale and complexity of future missions, while also hindering the ability of installations to offer necessary trainings and mission-critical support.
Marines can help to mitigate the effects of climate change by living the Energy Ethos. Reducing energy and water waste will not only help to ensure that these resources are available when needed, but also help to reduce carbon emissions and lessen the impact on the environment. Did you know that if every Marine replaced a 60-watt incandescent light bulb with an equivalent LED bulb, it would save enough energy to equal the greenhouse gas emissions of 4,000 cars for a year?
All Marines and their families have a responsibility to reduce their impact on the planet by using only the energy and water they need, this includes limiting the amount of carbon emissions they produce. Make the Earth Day pledge to reduce your impact on the environment – to start living greener today:
Use public transit, carpool, or walk instead of driving your car.
Recycle electronics and batteries in addition to paper, plastic, and metal.
Use reusable shopping bags instead of plastic bags.
Use reusable water bottles instead of bottled water.
Use a towel to dry your hands and dishes instead of paper towels.
Looking for more ways to celebrate Earth Day? Use this energy calculator to see just how much energy – and money – your appliances and electronics are consuming. Take things one step further by uncovering the greenhouse gas and CO2 emissions behind your energy use and calculating your carbon footprint.
Once you've determined how to reduce your energy bill, start tackling some of your other expenses. The Personal Financial Management Program offers workshops and seminars on more than twenty money management topics. To learn more and find a workshop near you, click here.